In all situations, trees near primary lines should be pruned before they actually touch the power lines and enough clearance must be obtained so the trees do not grow back into the lines before the vegetation maintenance crews make the cycle and prune them again.   The exact amount of clearance obtained at any given site varies considerably and is dependent on the voltage and construction of the power line, the sagging of the conductors at elevated temperatures, the combined movement of the power lines and trees during adverse weather conditions, the normal re-growth of the species of trees involved, and the position of the trees in relation to the power lines.
Distribution Line Clearances: The normal minimum clearance for 3 phase, 2 phase, single phase primary lines, and open wire secondaries is 10 feet from the conductor on each side.  The preferred clearance of Clay Electric's vegetation management is 12 feet to 15 feet from the conductors on each side.  The preferred clearance on primary lines helps reduce tree related outages during inclement weather and storms. Minimum clearance on primary power lines will be from ground line to 30 feet above the wires. The preferred minimum clearance on all service drops and triplex cables is five feet around the wire.  Effort will be made to eliminate all trees, tree parts, and growth points beneath the wires and all weak, diseased, and dead limbs above the wires which may fall or blow into the wires.
Distribution Line Clearance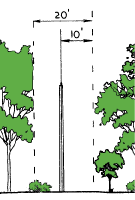 ​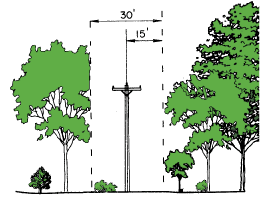 ​
Transmission Line Clearances: Transmission lines carry very high electrical voltages and require more extreme clearances from vegetation than distribution lines. Transmission line poles and structures are taller and the rights-of-way are wider. Notification of transmission maintenance will be left in the improved areas. The preferred minimum clearance is 50 feet on each side of the center of the pole line. Clearance above transmission lines will be from the ground line to the sky. There are many types of transmission pole structures. The transmission structure in the diagram below is an H-type structure. Clearance varies with other structure types.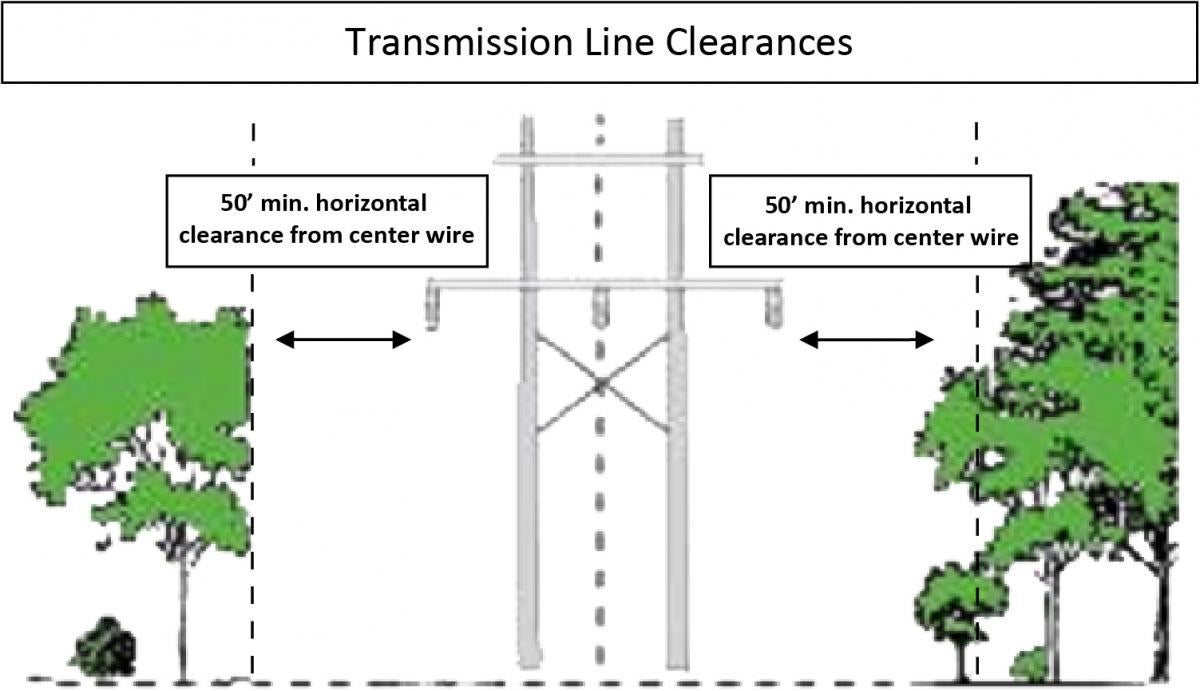 ​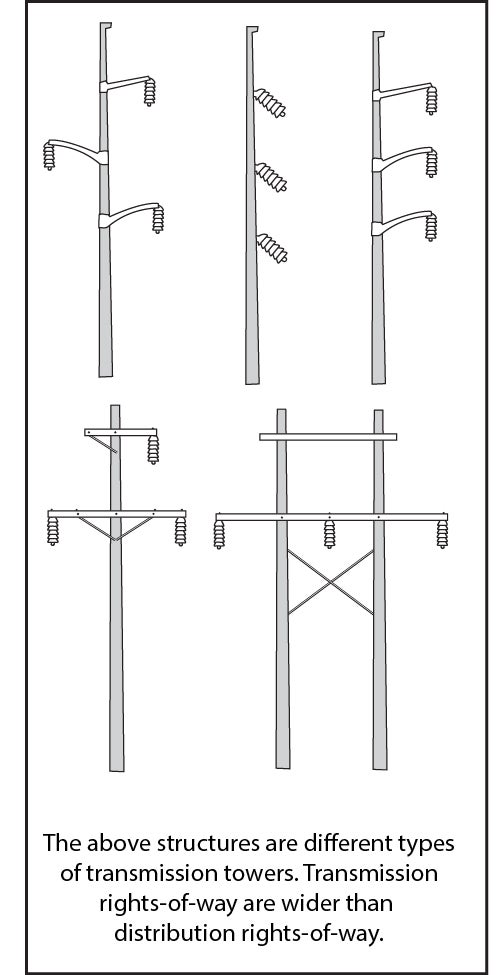 ​