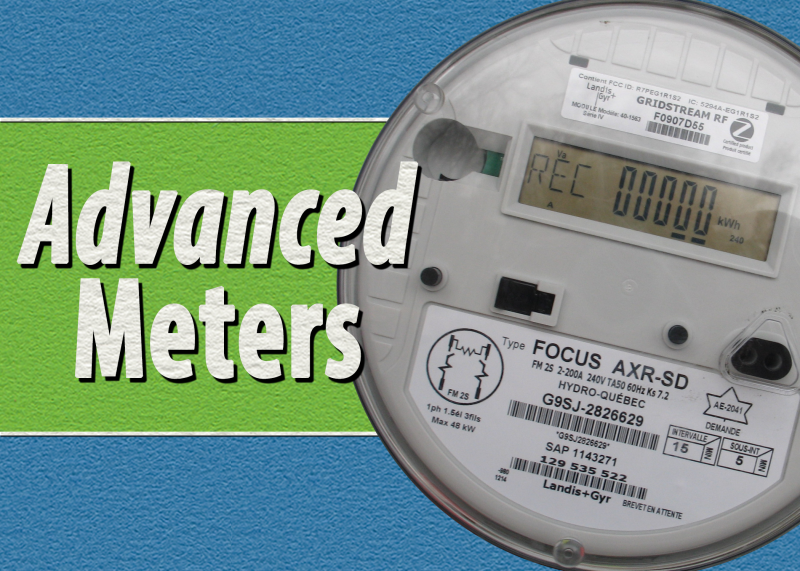 In summer 2017, Clay Electric began implementing an Advanced Metering Infrastructure (AMI), a meter system that will offer you a number of exciting new benefits. Advanced meters use digital technology to read your electric use and communicate it to us over a secure wireless network.
Clay Electric members expect more from their cooperative and expect it to use technology to provide them with information about their power usage, outages, expected time of restoration, and more. With advanced meters, we'll be able to find out what's wrong with your meter, turn power on and off remotely, and perform other customer service tasks much more quickly than before. You'll also have more information about how much power you use and when, giving you more control.
We will be upgrading your electric meter with a new advanced meter at no cost to you. You will receive more information prior to installation.
Learn more about the advanced meter installation process
To learn more about the new technology coming to you, read through our FAQs on this page and keep an eye out for our bi-monthly newsletter, the Kilowatt, and the monthly Power Line bill insert.
A message from GM/CEO Ricky Davis
Benefits of Advanced Meters
More Convenience. We will be able to read your meter remotely and will not have to access your property every month (although we will need occasional access to perform routine maintenance).
Improved Accuracy. We will be able to read your meter more accurately.
More Control. You will be able to see more details on how much energy you use and identify ways you can save.
More Options. You will have more payment and billing options.
Faster Outage Response. We will be better able to predict and prevent outages, and to respond more quickly when they do happen.
Frequently Asked Questions about Advanced Meters at Clay Electric
Frequently Asked Questions - Advanced Meter Performance, Safety and Security