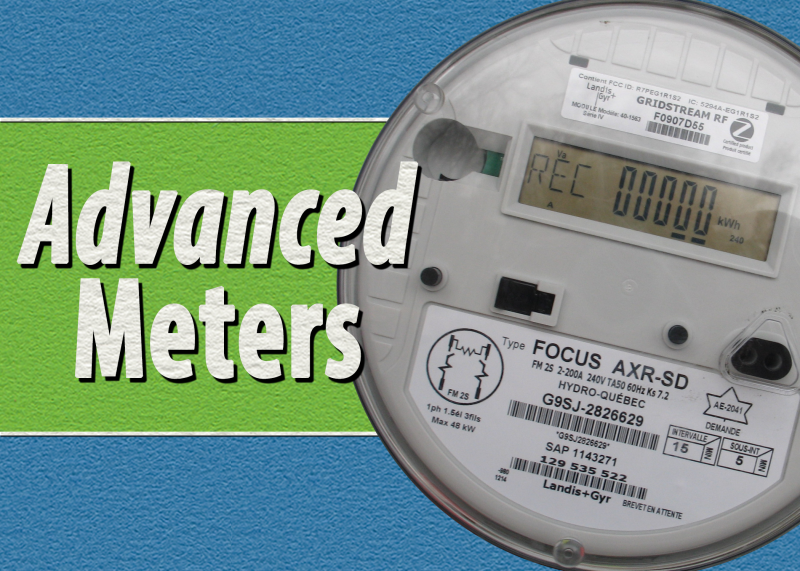 What is Advanced Metering, or AMI?
Advanced Metering Infrastructure (AMI) is a metering and communications system that allows two-way communications between the utility offices and meters in the field for the purposes of more accurate and frequent data collection. AMI systems support the detection of metering problems, remote disconnect/reconnect, and wider support for the various rate plans offered by Clay Electric.
Why did Clay Electric implement AMI?
AMI solutions have been shown to provide significant operational and service benefits that make the investment worthwhile. Most electric utilities today either have implemented, are implementing, or are planning to implement AMI.
What other concerns should I have with respect to AMI meters?
AMI technology has been well established for many years as a safe and secure alternative to manual meter reading. Additional information can be found on ClayElectric.com at https://www.clayelectric.com/reliability-restoration/advanced-meters/advanced-meter-performance-safety-security-faq
How can I see my daily/monthly kWh readings?
MyClayElectric.com allows members to view their energy use.
Will Clay Electric still need to access my AMI meter?
Yes. Clay Electric's AMI electric meters include technology allowing them to be read without physical access to the meter. These meters improve meter reading efficiencies and accuracy, but even with remote reading capabilities, the member is responsible for keeping the meter clear of obstructions and providing Clay Electric with access to the meter.
When applying for electric service with Clay Electric, each member provided a signed easement granting the cooperative access to the electric meter. The meter is the property of Clay Electric and we require access. Providing access to the meters allows staff to conduct routine maintenance and to access the meters on an as-needed basis to obtain a manual reading. Easy accessibility to the meter at your service location is required in order for our employees to do their job safely and efficiently.