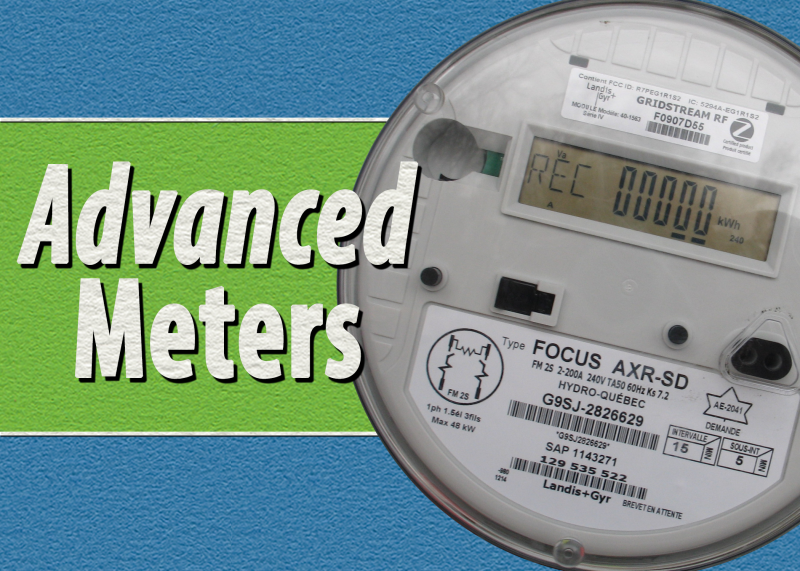 What is Advanced Metering, or AMI?
Advanced Metering Infrastructure (AMI) is a metering and communications system that allows two-way communications between the utility offices and meters in the field for the purposes of more accurate and frequent data collection. AMI systems support the detection of metering problems, remote disconnect/reconnect, and wider support for the various rate plans offered by Clay Electric. The result is that Clay Electric can avoid a large number of truck rolls while providing better information and service to the membership.
How long will AMI implementation take?
The AMI project will be an extended project involving significant planning, software system implementation, and hardware deployment. The vendor selection, planning and software implementation phases lasted into late 2018, with the field hardware deployment starting in 2017 and lasting until late 2020. This schedule is subject to change based on any issues or changes in the project scope that might arise.
Why is Clay Electric implementing AMI?
AMI solutions have been shown to provide significant operational and service benefits that make the investment worthwhile. Most electric utilities today either have implemented, are implementing, or are planning to implement AMI.
How will I know when my meter is changed?
Clay Electric will be sending out letters to all members a few weeks before their meter is replaced. Unless specifically requested, Clay Electric will not be able to provide a specific date and time for the replacement to occur, as variations in schedule due to weather and other events will impact the schedule.
What will happen when my meter is replaced?
Unless your location is equipped with a bypass switch, you will notice a brief power interruption. Our meter installation vendor, Allegiant Utility Services, will attempt to notify the resident upon arrival that the meter is being replaced. If no one is available and the meter is accessible, the installer will proceed with the meter exchange.
Do I need to do anything to get ready for the meter replacement?
Most members do not need to do anything to prepare for the meter replacement. If meter access is obstructed is some way, those obstructions should be removed. If your meter service is in disrepair, you may be asked to make repairs prior to the meter exchange. While Clay Electric owns the meter, the resident owns and is responsible for the meter service panel (socket).
Will my bill go up with an AMI meter?
AMI metering will not directly cause your bill to go up. However, if the meter being removed was not recording energy usage accurately, some members may notice increased bills as that inaccuracy would be eliminated. Clay Electric does not plan to back-bill any members for usage based on the identification of inaccurate meters.
What other concerns should I have with respect to AMI meters?
AMI technology has been well established for many years as a safe and secure alternative to manual meter reading. Additional information can be found on ClayElectric.com at https://www.clayelectric.com/reliability-restoration/advanced-meters/advanced-meter-performance-safety-security-faq
Will all members be required to accept an AMI meter?
The goal for Clay Electric is for all members to have an AMI meter so they can enjoy and participate in the new service offerings to be provided. However, Clay Electric will allow members to opt out of the program if desired. Members who choose to opt out will be required to sign an agreement. This agreement will include an additional monthly fee required for the meter to be manually read each month. If electing to opt out of the program, the member's meter will still be replaced with a new non-communicating meter. Members wishing to opt out should contact Clay Electric customer service.
When will we see the new services and offerings enabled by AMI?
Services and programs will be introduced after deployment begins. The specific sequence of these offerings is yet to be determined. Appropriate announcements will be made through usual member communications channels for these new services.
Will Clay Electric still need to access my AMI meter?
On occasion, yes. Clay Electric's AMI electric meters include technology allowing them to be read without physical access to the meter. These meters improve meter reading efficiencies and accuracy, but even with remote reading capabilities, the member is responsible for keeping the meter clear of obstructions and providing Clay Electric with access to the meter.
When applying for electric service with Clay Electric, each member provided a signed easement granting the cooperative access to the electric meter. The meter is the property of Clay Electric and we require access. Providing access to the meters allows staff to conduct routine maintenance and to access the meters on an as-needed basis to obtain a manual reading. Easy accessibility to the meter at your service location is required in order for our employees to do their job safely and efficiently.