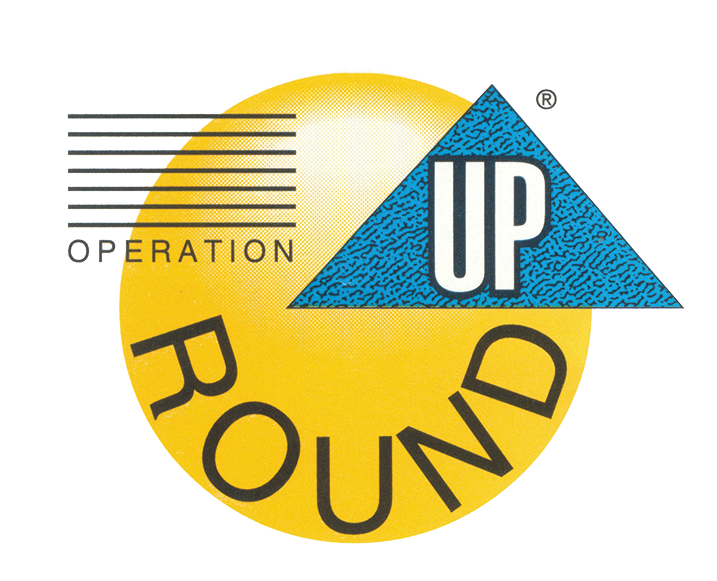 What is Operation Round Up?
Operation Round Up is a program to generate and collect voluntary donations that are used to benefit organizations in Clay Electric's service area for the purpose of improving the quality of life of our members and their communities.
How did it get started?
The program was created by Palmetto Electric Cooperative in South Carolina in 1989, and since then it has been adopted by more than 250 electric cooperatives nationwide. Since its introduction, Operation Round Up has raised more than $50 million for Cooperative communities.
How does it work?
Each month, the electric bills of participating Clay Electric members are rounded up – increased to the next dollar amount. If a member's bill is $124.50, it's rounded up to $125 and 50 cents is deposited in a separate bank account for the Clay Electric Cooperative Foundation. The maximum a member could contribute to the program yearly is $11.88. The average contribution per member per year is $6.
What is Clay Electric's goal for this program?
Our goal is to improve the quality of life for the communities we serve. Cooperatives are governed by seven principles, the seventh principle being Concern for Community. Clay Electric has a long history of community involvement and support of charitable and community organizations, from children's programs and shelters for battered women to food banks and scouting. Many of these organizations have seen their need for outreach grow in recent years, while funding sources haven't kept up. Operation Round Up provides Clay Electric with a tremendous opportunity to demonstrate and extend its commitment to its members and their communities. Operation Round Up is an example of people coming together and pooling their resources to accomplish a greater good, much like residents of North Florida did in 1937 when they formed Clay Electric Co-op to bring electricity to rural homes, farms and communities. It was something they couldn't accomplish individually, but as a group it was achievable. Now, through Operation Round Up, local residents can come together to create change and provide assistance in their communities through a foundation – something they couldn't do individually on this scale.
What does Operation Round Up cost the cooperative?
The cost to operate the Foundation is minimal, and less than many of the other community engagement programs in which your cooperative is involved. Involvement in civic groups, chambers of commerce, the Co-op Connections Card program, Youth Tour, scholarships, social responsibility program and Project Share are all examples of programs that demonstrate your cooperative is committed to the communities we serve and has been for decades. Operation Round Up is just another program that demonstrates the cooperative difference to improve the communities in our service area.
Do other Cooperatives participate?
There are currently about 250 cooperatives participating in Operation Round Up nationally, eight of them in Florida.
Why is Clay Electric automatically signing up all members?
We believe our members would want their Foundation to have as much positive impact in the community as possible. To ensure that our members understand what Operation Round Up is and why we were implementing it, there was a five-month long intensive communication campaign prior to the start of the program. During this period, members were provided a variety of easy methods to decline participation in Operation Round Up. At present, 89 percent of our members are participating in the program.
What if a member doesn't want to participate?
Even after they are signed up for Operation Round Up, members may leave the program at any time simply by contacting Clay Electric Cooperative. This voluntary program is designed so that it's easy for members to opt out.
If a member doesn't wish to participate now, can they join Operation Round Up in the future?
Yes, members may join or rejoin Operation Round Up.
Will new members automatically become part of Operation Round Up?
New Clay Electric members will be automatically signed up for Operation Round Up, but they will be provided an opportunity to decline participation (opt out). When new members sign up for service, they receive a letter explaining Operation Round Up that provides them with a form to include in their bill to decline participation. We will also tell new members about Operation Round Up in the New Member packet that each new member receives.
How much money does Operation Round Up collect?
With 89 percent of Clay Electric's members participating in the program, an average of $75,000-80,000 a month is being contributed to Operation Round Up. At this rate, more than $900,000 annually will be collected for the Foundation.
How are requests for funding handled?
Organizations that seek funding from the foundation must complete a thorough grant application. Those applications will be reviewed by the Foundation board, which may request additional information or determine if personal visits are necessary for fact gathering. The board then votes on all grant requests. Organizations may receive only one grant award from the Foundation each year. Awards are limited to $15,000 for organizations.
If you're not a Clay Electric member, can you still participate in Operation Round Up?
No, only members of Clay Electric can participate, since funds for Operation Round Up come from rounding up members' electric bills to the next dollar.
What is the Clay Electric Foundation?
The Clay Electric Foundation is a 501(c)3 organization set up to represent the members of Clay Electric and the funds collected through Operation Round Up® for charitable purposes. The mission of the Foundation is to distribute money collected from Clay Electric members through Operation Round Up to worthwhile, charitable and educational purposes that will improve lives and respond to immediate needs within the counties where the cooperative provides electric service.
Who can apply for funding from the Foundation?
Any organization in any of the counties served by Clay Electric – Alachua, Baker, Bradford, Clay, Columbia, Flagler, Gilchrist, Lake, Levy, Marion, Putnam, Suwannee, Union & Volusia counties. Based on Foundation guidelines, nonprofits, community-based or volunteer organizations, educational, civic organizations, shelters, and hospitals, may apply for grants.
What are the limitations on grant applications?
Applications from organizations should be targeted to program support. Key Focus areas covered by these grants can include education and youth, community need, or medical or disaster-related emergencies. Organizations may receive only one grant award from the Foundation each year. Awards are limited to $15,000 for organizations. The following will NOT be eligible for Foundation money: individuals; political groups; and organizations that discriminate.
Can churches apply? Programs for churches will be considered when there is a direct community impact involved in one of the key focus areas.
Can schools apply? No direct applications will be accepted from public or private schools or preschools. Foundations and organizations may apply for projects within public and private schools and preschools.
Will Clay Electric continue to support organizations it has supported in the past?
Yes. Clay Electric has sponsored a wide variety of organizations and programs in our community, and continues to support them. Project SHARE, to which Clay Electric members contribute over $25,000 each year, will continue to be a part of Clay Electric's community outreach programs. Our members are free to participate in either or both programs.
Are contributions tax-deductible?
Yes. Members may request a letter containing a summary of donations for tax purposes. 
How is the Foundation board governed?
The Foundation board is governed by nine volunteers - one cooperative member from each of the nine trustee districts. Each Foundation board member is appointed by Clay Electric Cooperative's Board of Trustees and serves staggered 3-year terms. The Foundation board reviews grant applications and makes decisions regarding approval and funding levels within the guidelines of the Foundation bylaws.